Dear friends,
Thank you so much for visiting. I hope you all keep cool/warm in your respective places North or South of the equator. Where I am, in the South African Freestate region, it is so very cold now that I cannot imagine ever getting hot and bothered again. They say between Bloemfontein in summer and hell, there is only a sieve. I might add, that the same can be said for Bloemfontein in winter. Now, on the other side of the sieve, however, is the freezing Antarctica.
Beneath please find some items which are for sale on www.etsy.com
My shop in this global mall is called AFRICASUNCRAFTS, and once again my deep love for this continent should be obvious. I am quite proud on my new shop and enjoy the sourcing of as authentic as possible materials to use in my workshop.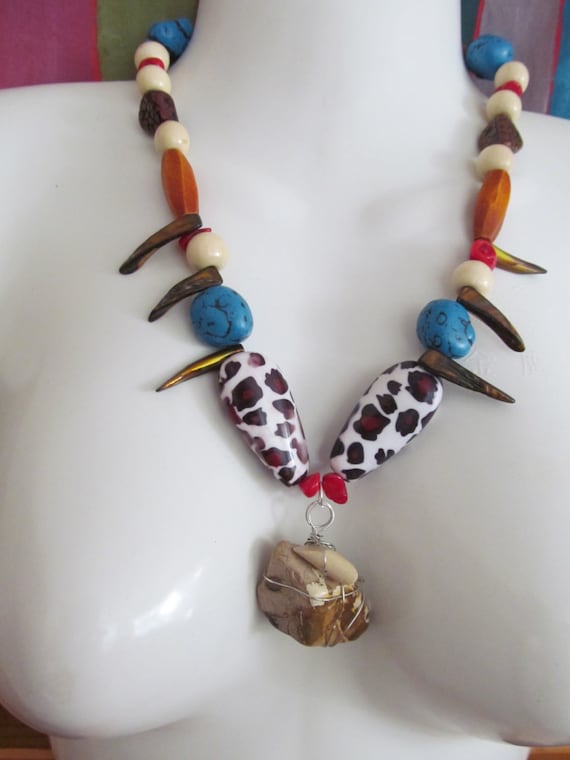 If you would like to see details about these designs and the link does not work, just click on the pictures.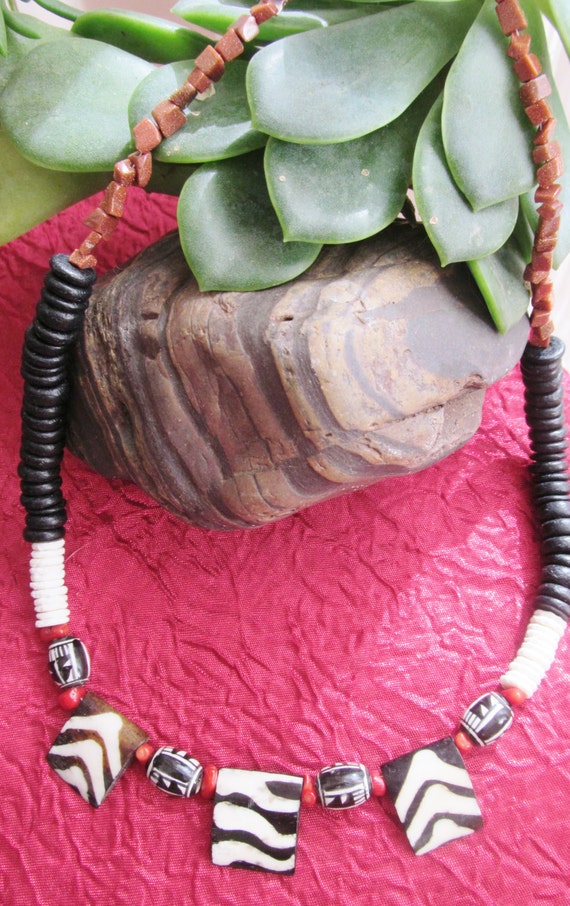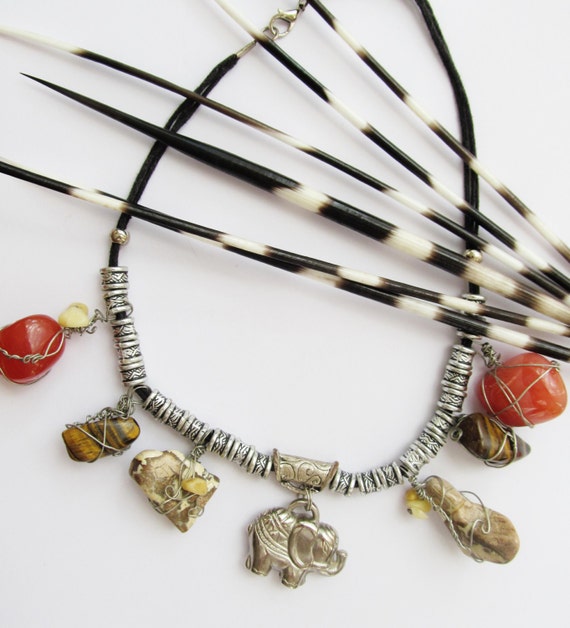 In a short while -unluckily for the porcupine having been road killed- I will have porcupine quill jewellery available. It's a kind of sad and lengthy process to boil, de-barb and hollow the quills out. The black and white, and shades in between, of these quills is very beautiful, if monochrome. The American Indians used porcupine quills for making their intricate jewellery and also chewed them to flatten and weave with.
If you like, have a look at samples of these magnificent pieces at:
http://www.native-languages.org/quillwork.htm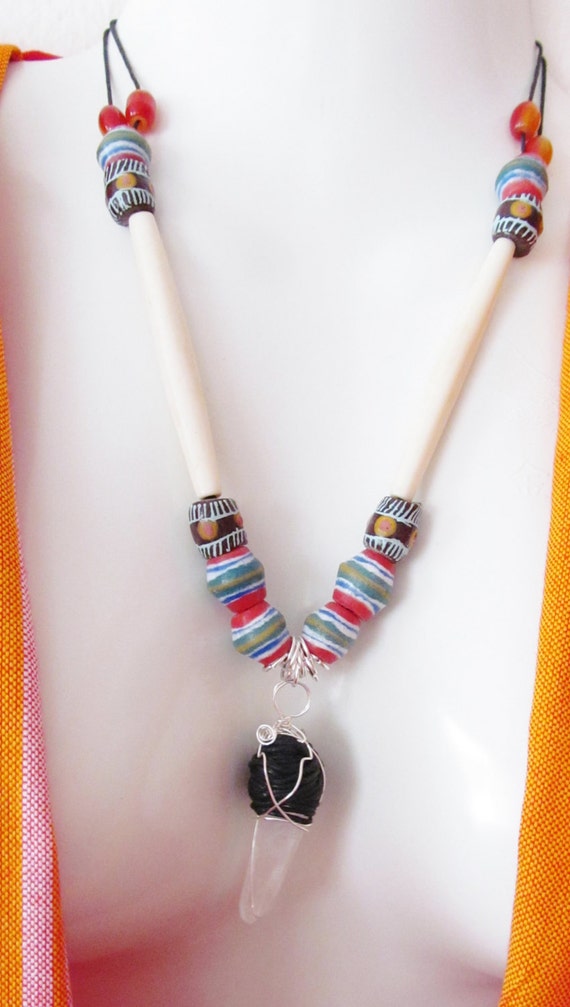 I love to combine the African style designs with actual healing stones from Africa. Most of the worldwide crystals and other semi precious stones are mined or otherwise extracted from the earth right here. Namibia, Botswana and Mozambique are especially rich in mineral and quartzes, as is South Africa. I made a long study of these stones and their use in global healing, and people who wear this jewellery should experience a noticeable relief of physical and psychological ailments. The pointed clear crystal in the previous example is a veritable all-round healer. Any specific problems can be discussed with me at bcasack@gmail.com and we also do customized jewellery.
To be continued